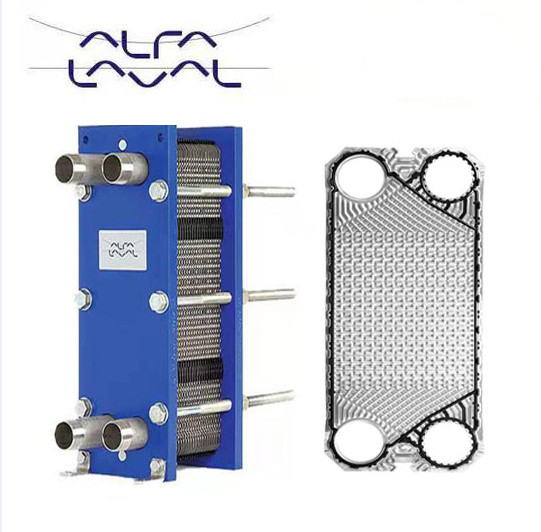 ALFA LAVAL HEAT EXCHANGER
Plate heat exchangers are energy efficient, compact, simple to maintain, easy to adjust for capacity changes and represent a relatively low capital investment. The vast range of options when it comes to size, plate and gasket material and add-ons means they can be specifically designed and configured for your application, from the simplest of duties to the most demanding where requirements on both performance and documentation are high.
An Alfa Laval M Series plate heat exchanger is an efficient solution for general heating and cooling duties in hygienic applications. In addition, the series is a perfect alternative for heating and cooling service media, including portable water, glycol, and chilled water tempering.
x
ALFA LAVAL HEAT EXCHANGER
Or fill in contact information to receive detailed information and support advice on the most accurate product.
MATERIALS
| | | | | |
| --- | --- | --- | --- | --- |
| | M3 | M6 | M10 | M15 |
| Frame plate | Mild steel, epoxy painted | Mild steel, epoxy painted | Mild steel, epoxy painted | Mild steel, epoxy painted |
| Ports | 316, Titanium** | 316, Titanium** | 316, Titanium** | 316, Titanium |
| Plates | 304, 316, Titanium | 304, 316, Titanium | 304, 316, Titanium, Alloy 20/18/6 | 304, 316, Titanium, C-276, 254 SMO |
| Gaskets | Nitrile, EPDM, HeatSeal F* | Nitrile, EPDM, HeatSeal F* | Nitrile, EPDM, HeatSeal F*, HNBR*, EPDMF*, Viton® G* | Nitrile, EPDM, AL-EPDM, Nitrile hydrogenated, Viton G |