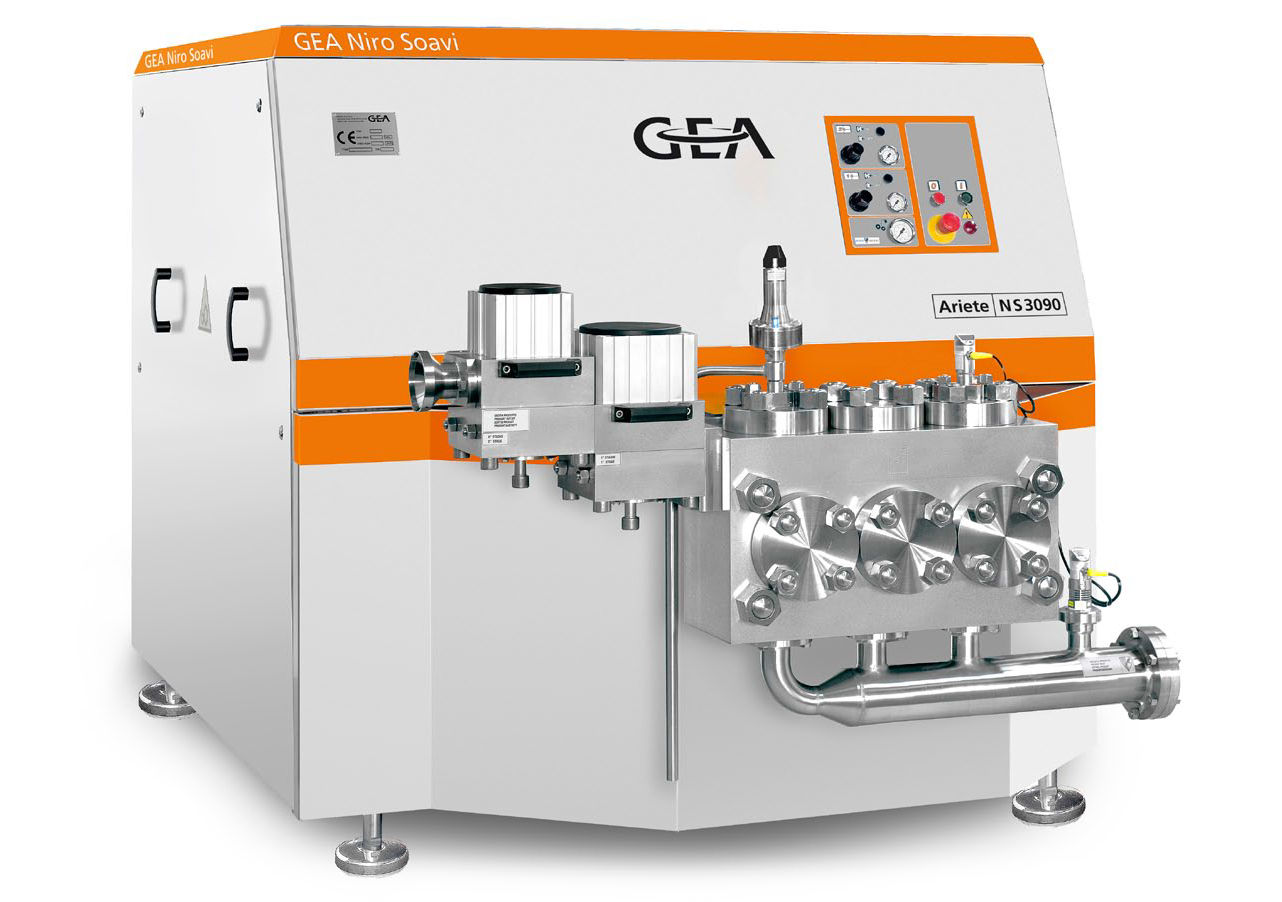 GEA Niro Soavi Homogeniser
The Ariete series is the state-of-the-art technology for powerful reliable high pressure machines and customized solutions. The Ariete machines, compliant to EU safety rules (CE standards) and built according to EN ISO 9001:2008 Quality System, are the best fit for pharmaceutical, dairy, food & beverage, biotechnology, chemical and cosmetics industries.
x
GEA Niro Soavi Homogeniser
Or fill in contact information to receive detailed information and support advice on the most accurate product.
Manufacturer: GEA Niro Soavi
Model: NS3110H
Serial Number: 4835
Function: Homogeniser
Product: Milk
Capacity: 3,900 – 13,000 litres/per hour
Includes control panel (with inverter)
Year of manufacture: 2003
Max. viscosity: <200 cP
Max. product temperature: <90degC
Max. working pressure: 250 bar
Number of plungers: 3
Plunger stroke: 100mm
Plunger diameter: 80mm
Electrics: 400V / 50Hz / 3 Phase
Number of stages: 2-Stage machine
Total installed power: 112 kW
Dimensions
Length: 217 cms
Width: 180 cms
Height: 155 cms
Weight: 3500 kgs
Related products