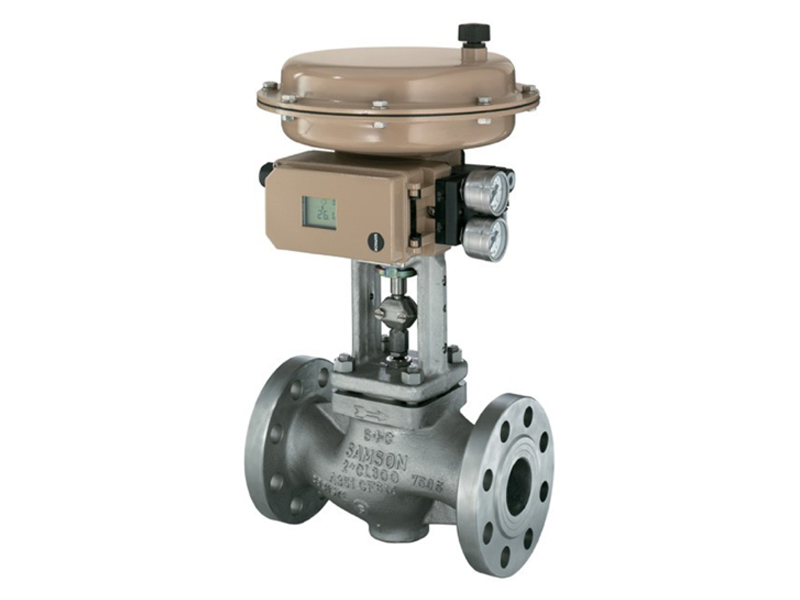 3241 – GLOBE CONTROL VALVE
Type 3241 threaded seat globe valve is designed for general service applications up to the limits of the ANSI 300 pressure class rating. These general service applications include process events such as erosion, abrasion, corrosion, cavitation, and flashing found in most process control industries.
The Type 3241 can be assembled with a pneumatic, electric, hydraulic, or electro-hydraulic actuator also offered by the SAMSON group to complete the control valve construction. These control valves are designed according to the modular assembly principle, can be equipped with SAMSON GROUP actuators and valve accessories such as positioners, limit switches, and solenoid valves.
x
3241 – GLOBE CONTROL VALVE
Or fill in contact information to receive detailed information and support advice on the most accurate product.
♦ Size:1/2″ to 12″
♦ ANSI Class:150 to 2500
♦ Std. Materials:Cast Iron, Carbon Steel, Stainless Steel, Monel, Hastelloy, (Special Materials on Request)
♦ Temperature Range:-325 to 842℉(-196 to 450℃)
Related products